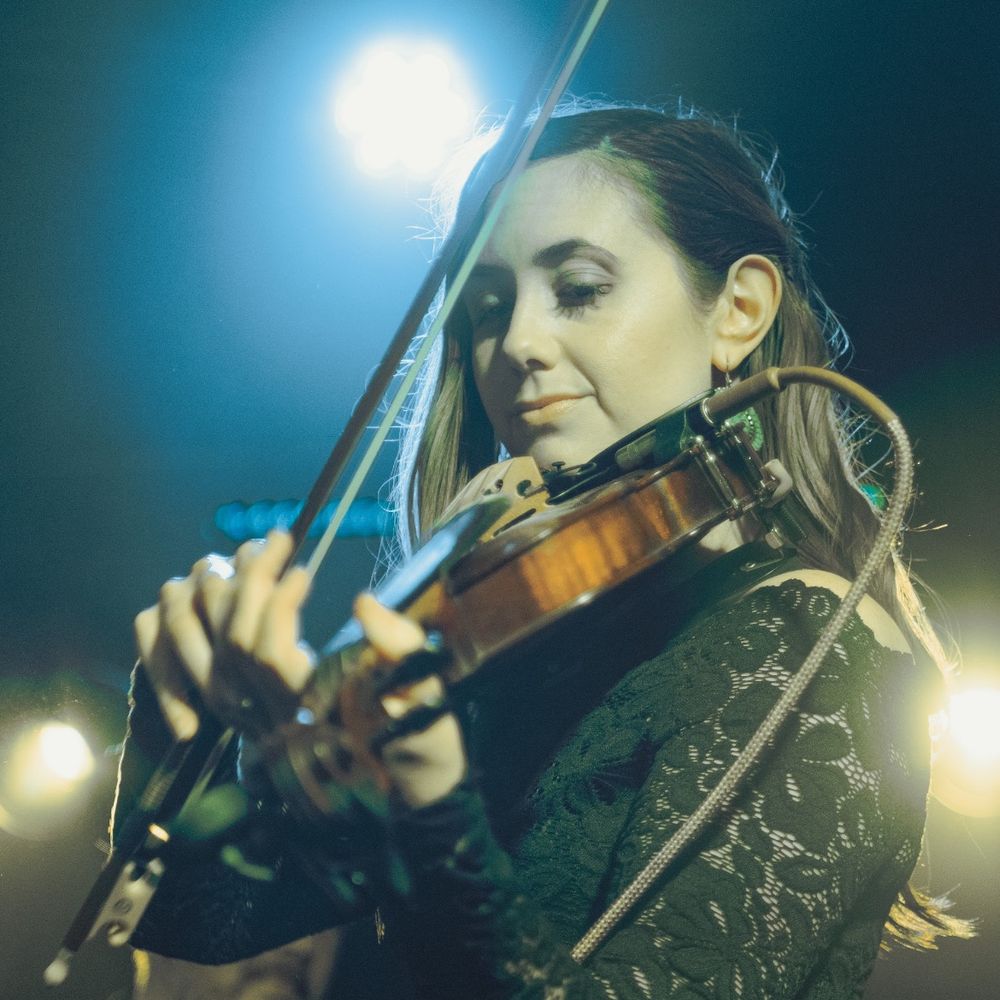 Jessica Turoczi
Lead vocals, fiddle
Born in Decatur, GA, Jessica started playing fiddle at age the age of 7. She spent her high school years playing Irish and Bluegrass fiddle on the streets of Atlanta and performing at music festivals and small venues throughout the state.  
For Jessica, playing and writing songs with Sweet Young Twang feels like the culmination of all of her musical experiences so far. The collaborative approach to song writing, the incorporation of humor into the music, and the experimentation with different genres and styles are just a few of the many things she loves about the group. Performing with Sweet Young Twang has been a dream come true!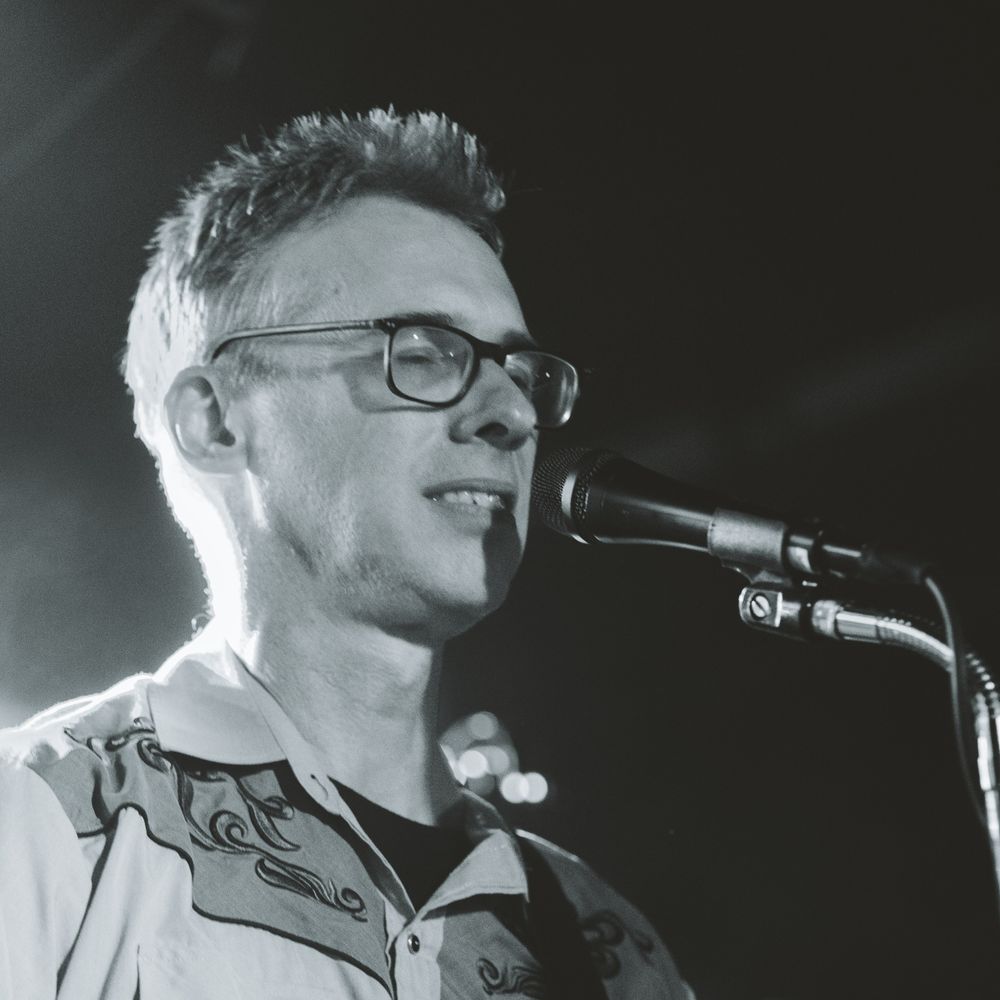 Trey palmer
Lead vocals, guitar, banjo
Trey was born in Pelham, Georgia and grew up singing in gospel quartets. In 2013, during an early midlife crisis, Trey bought a bluegrass banjo -- his first instrument since playing brass in high school band. Two months later he met a young woman named Jessica, busking with her fiddle outside of her now-husband's crepe shop in the Inman Park neighborhood of Atlanta. They formed a fast friendship that eventually inspired Sweet Young Twang.  Along the way, Trey took up guitar and upright bass, and cut his teeth as an instrumentalist and songwriter while playing in various bands in Atlanta's Americana music scene. Now he is the primary songwriter in Sweet Young Twang, where he loves playing with his friends. He especially loves playing with his beautiful bride, Erika.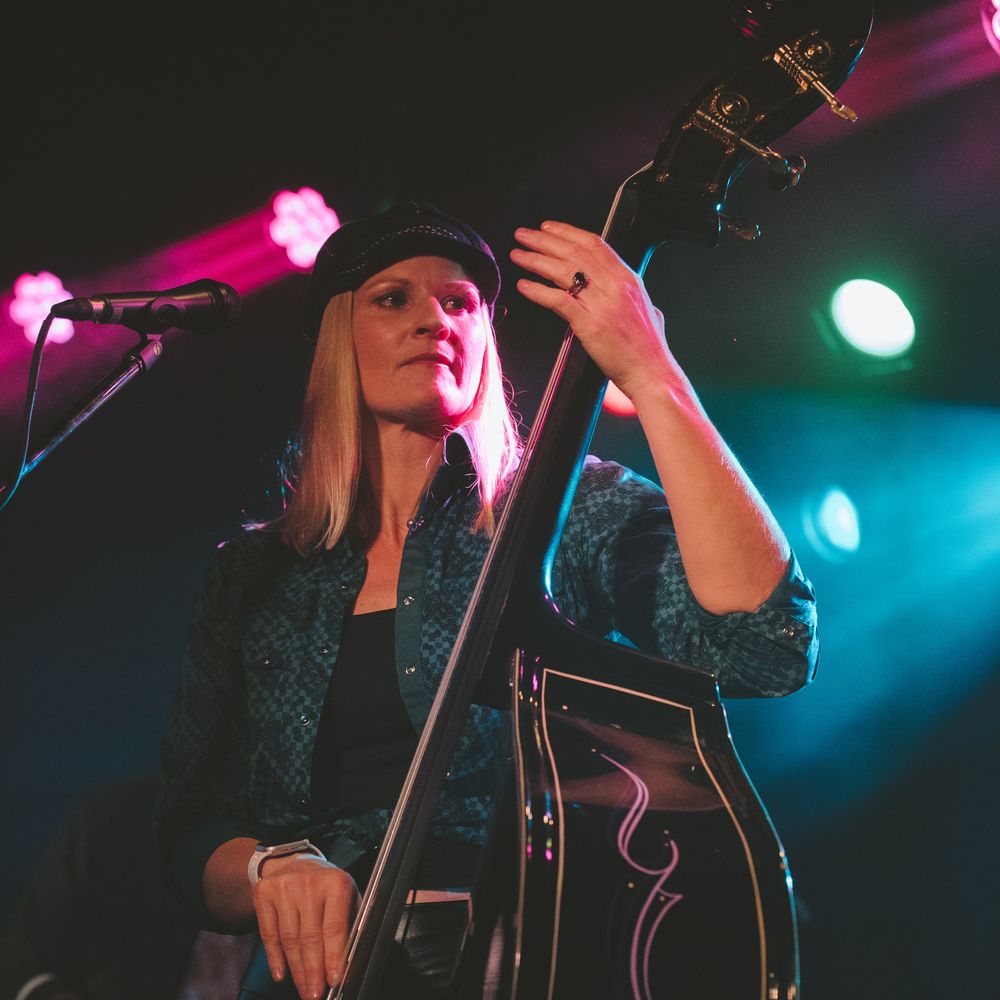 erika pluhar
Upright bass, vocals
Erika grew up outside of Detroit, Michigan. Her parents loved folk music and classic rock so many of her musical influences come from those genres. Erika took piano lessons and played recitals throughout her childhood and then took a long hiatus from music. In 2016, Trey suggested she learn upright bass, so she took some lessons and got up to speed enough to play with others. She also got brave and took voice lessons (i.e., naked therapy) and the band is kind enough to let her sing on occasion. Sweet Young Twang is the very first band Erika has played with and her favorite things about it are the friendships, humor, and creative collaboration.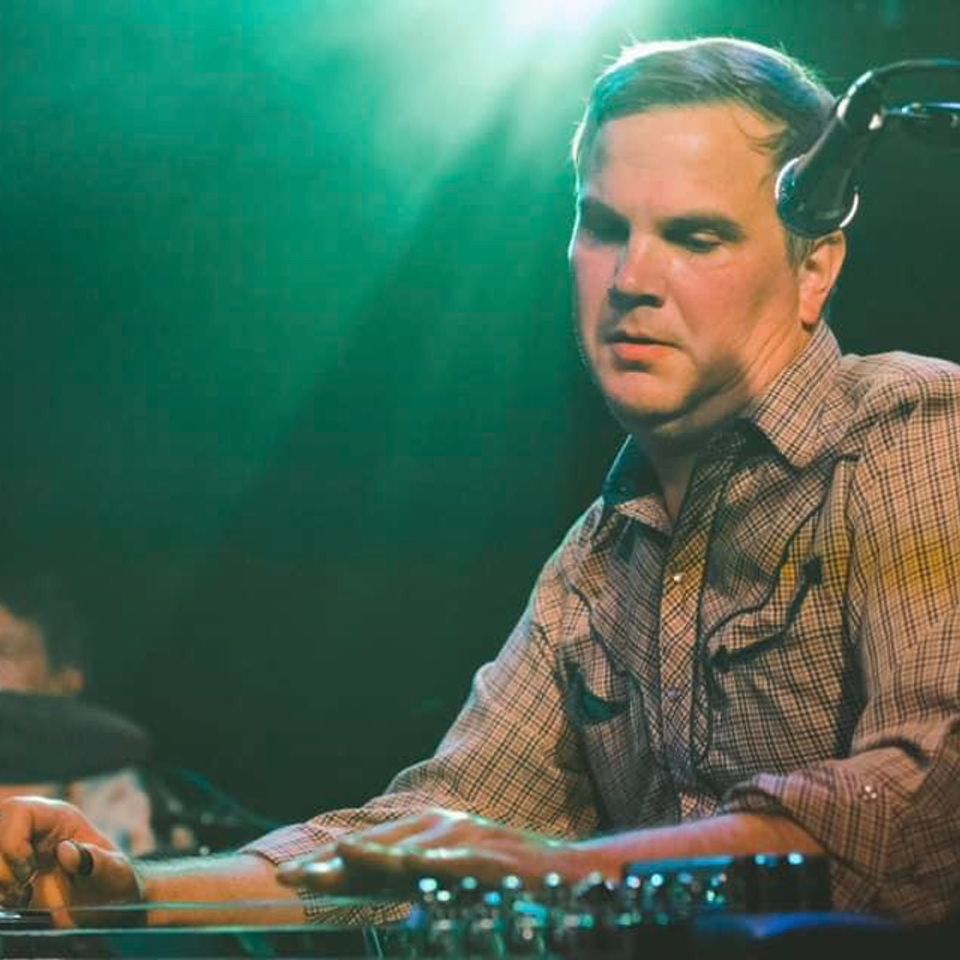 andrew vickery
Vocals, pedal steel, dobro, guitar, harmonica
Andrew, aka "Bandrew," was born in Statham, Georgia, got his start playing in Athens in 2005 as a duo with Mullinix and Vickery.  He then played mandolin and dobro with Ken Will Morton in 2009 and the Burning Angels in 2012. He has appeared on numerous albums with these artists as well as his own band The Wornout Welcome. 
He eventually moved to Atlanta and met Trey Palmer at an open mic and the two became instant friends. That friendship led to his involvement in Sweet Young Twang. He also plays pedal steel for a variety of other local Atlanta bands including Brian Revels and the Heat Lightening, Kim Ware and the Good Graces, The Lonesome Valley, and Michael Smith and the Neighborhood, in addition to sporadic solo performances. He is a talented multi-instrumentalist and songwriter. He also regularly has us rolling with laughter.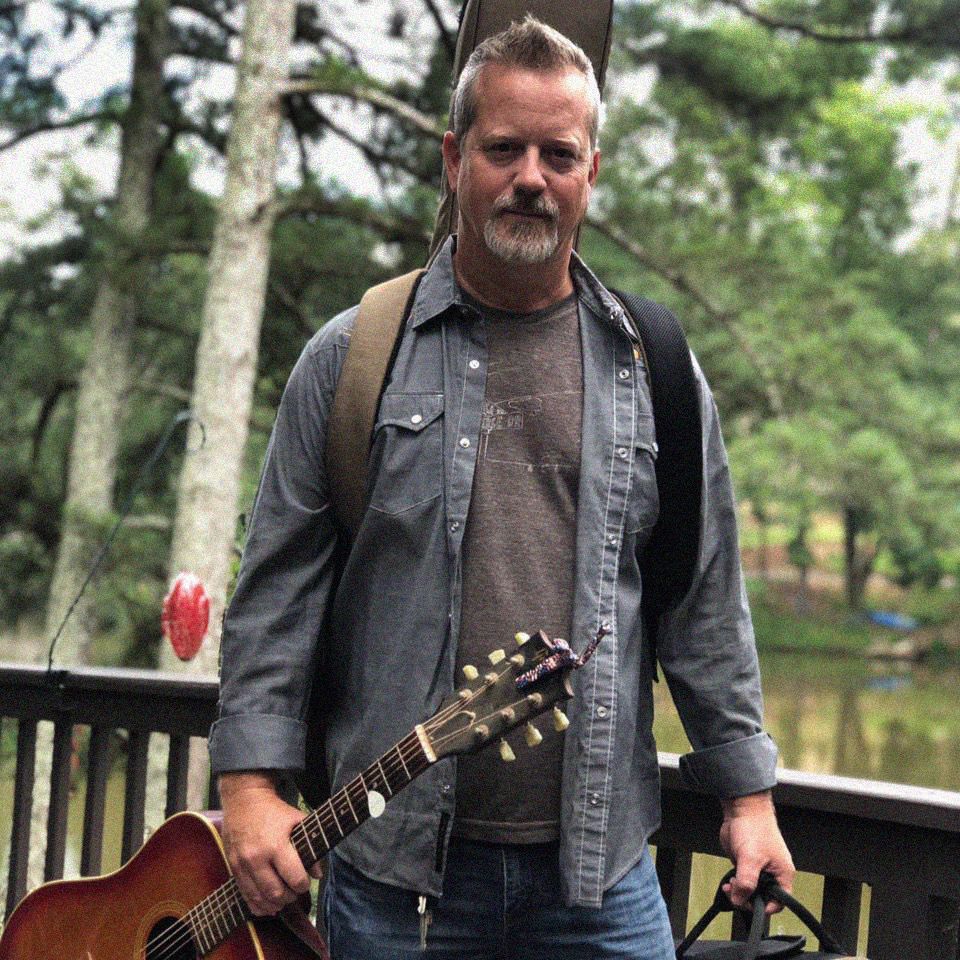 Eddie Kesler
Mandolin, lead guitar, vocals
Hailing from Atlanta, Georgia, Eddie Kesler has been a multi-instrumental musician and singer-songwriter the majority of his life. He was a drummer in bands touring up and down the east coast, playing stages such as CBGBs in NY and the Cannery in Nashville. Taking up mandolin, he then gigged all over the south in top bluegrass bands. All the while a guitar player, he culminated a pretty thick songbook spanning many years and finally started laying some down in a solo effort he calls Eddie Kesler & 3/4 Time. He's since released two separate solo albums in his name. The latest, "What's a Song Worth" climbed up the Alt Country and Americana charts in 2022, breaking the top ten nationally and scoring a #1 in Georgia.

Kesler was fortunate to join Sweet Young Twang in the fall of 2022 after being brought in to play Telecaster, mandolin, and pedal steel in the recording sessions for the band's first album. He now plays live with them and have been fortunate to have had a few songs he penned added to the band's setlist. A perfect fit for the honky tonk vibe the band has established.
Paul Brandon
Lead guitar
Paul was born in Birmingham, AL, got started as a drummer in 1994, and picked up guitar in 2001. He worked for 4 years as a studio engineer, playing studio guitar occasionally. Paul played lead guitar with The Quaildogs, touring the southeast region for 8 years, including Bonaroo, Turner Field, Sweetwater Fest, and all the other Atlanta festivals, opening for acts such as Aaron Neville, American Aquarium, and Moon Taxi.

Paul uses his history with blues and southern rock to play his own version of Buck Owens country and really loves the instrumentation composite and vocal harmonies in Sweet Young Twang. (Oh, and ask us how we randomly picked him up in Ace Hardware!)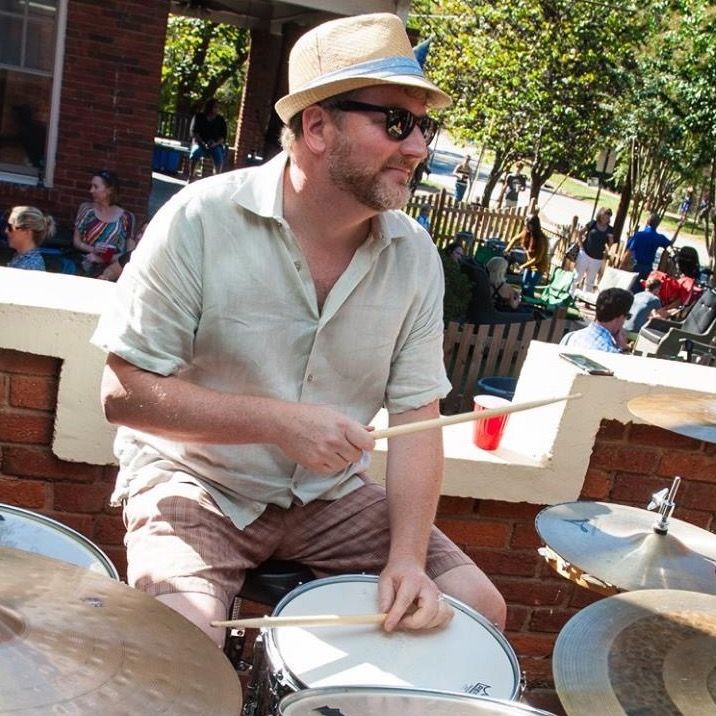 Chris Kearney
Chris Kearney grew up in Ohio and moved to Atlanta in the late 1980s. He met Trey Palmer a few years ago through a common friendship with East Atlanta's cajun/zydeco family, Hair of the Dog. He's happy playing cajun, country, blues, jazz, reggae, rockabilly and singer-songwriter/folk (with too many bands to list here). Chris loves variety; he can play loud or soft. Most recently, Chris played loud in and helped form Wasted Potential Brass Band, a New Orleans-style second-line party band. Chris was honored to play on Sweet Young Twang's debut album, "Holler."